Being a dedicated massage therapist, Jeremy Joseph has developed and advanced his career over more than 6 years. he is committed and loves what he does due to it's nature of being both rewarding and financially beneficial.
Mobile massage therapy offers valuable flexibility in terms of scheduling and placement, whether it be at work, in the office or at home, also in hotels for weary travellers to business consultants.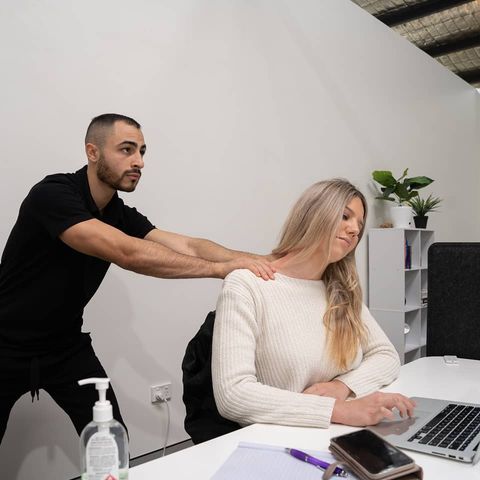 Individual massage sessions can pay quite well, however, it all depends upon the mental attitude of the masseuse and his/her ability to provide a genuine and memorable experience for their client. Apart from providing the practitioner with financial security, good practice and a broad spectrum of massage types such as Swedish, Relaxation, and Therapeutic massages expand the mobile massage business's scope of service. While these fundamentals certainly make a significant impact to any masseues, many therapists find that their past and present career paths, in particular, other forms of physical therapy and personal training such as The Royal Masseur possesses providing powerful and deeply personal benefits.
Having Self Awareness And Being Trusted
When Jeremy choose to study massage he instantly became a lifelong student in an ever-growing and changing field. As his techniques grew and became further fine-tuned to include special massages for pregnancy and utilizing hot rocks as well as having been a personal trainer, his understanding of both anatomy and theory quickly grew even further. Jeremy developed his own form of holistic healing. Modality taught Jeremy to use his body and strengths in new ways to perform the different massage methods.
He also learned to find greater strength and confidence within himself. This internal strength allowing him to provide the occasional physically demanding massage with confidence and ease, this, in turn, developed a greater self-awareness, self-trust and
focus.
Massage and Personal Development

While The Royal Masseur learns more about himself and his profession (and let's face it, you never stop learning about performing a better massage), he also found he learned more about human nature as a whole. In the past, as a student working on other students, he gained a larger sense of understanding and compassion for both his classmates and circle of friends and family. As he practiced on more people, he discovered a synergy within himself, as if he was more in tune with his own energies, thoughts, and feelings as well as those of others. Particularly when at their most needy, being tired, stressed, depressed, and in pain.
Being a mobile massage therapist taught Jeremy to become better able to understand and for want of better words, interpret the entirety of another person. This was a light bulb moment for Jeremy as, 5 years later, his clients trust him implicitly and tend to book his services over and over.
As a holistic massage therapist, Jeremy has developed a finely tuned problem solving skill, thus making each therapeutic treatment more unique and effective.
Throughout the years these lessons which began in massage school, simply continue as Jeremy continues to grow in his knowledge and experience in the field. Even the most seasoned therapist acknowledges that they need to improve, increase their understanding of the human anatomy and stay up to date with the latest massage therapeutic technology. The school merely provided him with a sound grounding to commence a life-long journey in the holistic-healing field. Jeremy's experience with literally hundreds of clients in and around Sydney has taught him over the years that he has chosen a career as a holistic massage practitioner. A journey of continued learning, development, and personal development.
industry expert.
Other mobile massage therapists also offer an alternative to the Covid-19 crisis which has transformed the industry to a more versatile and holistic approach.