Looking for the perfect massage therapist in Sydney?
From understanding the different types of massage therapies available to knowing what questions to ask your chosen practitioner, this guide will provide you with all the essential tips and advice you need to choose a qualified and experienced massage therapist.
The Best Massage Therapists in Sydney should help you relax and heal. You should be left with a feeling of contentment revitalisation.
Ask around for recommendations
One of the best ways to find an excellent massage therapist in Sydney is by asking family and friends for recommendations. Asking trusted individuals who have already experienced the kinds of massages you are after can help you identify potential massage therapists who would meet your needs. Their direct feedback can give you some useful insights into the best local practitioners in your area.
Research the massage therapist's credentials
Once you've narrowed down your list of potential massage therapists, it's important to take some time to research their credentials and qualifications. It's essential that your massage therapist should be qualified and experienced enough to provide the treatments you are after, so make sure to check their background carefully. Visit the website of professional massage associations in Australia such as the Association of Massage Therapists or the Australian Traditional-Medicine Society for lists of accredited practitioners.
Read reviews and testimonials
Reviews and testimonials are one of the best ways to get an idea of what kind of service you can expect from a particular massage therapist in Sydney. You should read client reviews on the therapist's website, or check out online forums such as TripAdvisor and Yelp. This will give you valuable insight into how others found their treatments, customer service, and if they were able to resolve any issues they faced. Be sure to take these opinions into consideration when finalising your choice.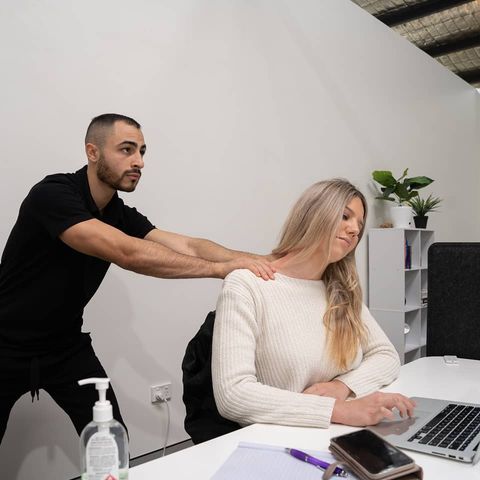 Ask the massage therapist about their experience
It's important to ask massage therapists in Sydney about their level of experience and education. Ask them what type of massage techniques they use, and how long it took them to become qualified. Also, learn about any additional skills or knowledge the therapist may have, such as knowledge of reflexology or anatomy. Make sure you choose a massage therapist who is certified by an organisation that is recognised by the Australian Massage Therapy Association (AMTA).
Request a consultation or trial session
If possible, book a consultation or trial session at the massage parlor before making your final decision. Speak with the massage therapist and find out if you are comfortable working with them. Ask about their philosophy, education and experience – very important in choosing a quality massage therapist. Also, don't forget to ask about any specializations they may have that make them stand out from other therapists.
Here at The Royal Massuer not only do we provide premium massage services, we also come to you, whether at work, at home or whilst you are traveling (ie to your hotel room). Read our testimonies and rest assured our services are second to none.